Carpet and Upholstery Cleaning
Regular carpet cleaning is a must, especially living in the Arizona desert!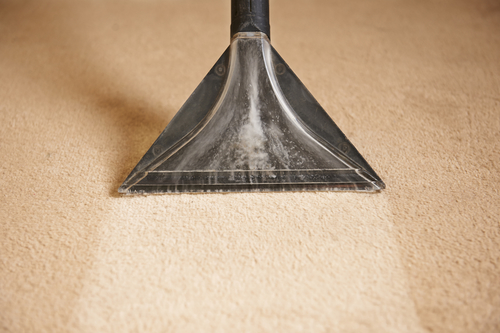 Dust and dirt accumulates quickly on just about everything. Many people suffer from allergies. Things not seen by the naked eye can be dust mites, pollen, mold and much more. If you have pets, they will leave hair and dander everywhere.
Carpet adds comfort and beauty to our home. There are many different grades of carpet, styles, colors, designs, patterns, textures, thickness and so on. Residential or commercial grade. Choosing the right carpet and padding is important. It is also important to have your carpet steam cleaned at least every six months! Most carpet manufacturers provide warranty but only if your carpet is professionally cleaned.
Our cleaning process is using a truck mounted machine, which provides high pressure steam extraction. Anything we spray on your carpet, we are sure to remove with hot clean steam. We offer stain treatments, pet accidents, deodorizer, and scotch guard. (Dupont Teflon) This is a good idea because it provides an extra layer of protection from spills, dirt and grime. Ask to see our samples that show how Dupont works.
UPHOLSTERY
Furniture is yet another focal point in the home or office. This also tends to be quite a large investment. This is where everyone gathers, sits, and entertains. Looking beautiful, feeling beautiful and smelling clean is important. Again dust, pollen, dirt, pet hair & dander will accumulate over time. Keeping your furniture clean and fresh will provide years of comfort. We pay special attention to the type of fabric and safest cleaning method and solutions that should be used. All sides of the furniture, pillows and cushions are included in the cleaning. Be sure to ask for a quote.
AREA RUGS & SPECIALTY RUGS
We also offer cleaning of area rugs. We can determine what type of rug you have and what appropriate cleaning method is best to ensure a safe cleaning!
Call
(623) 362-8882

for more info about Carpet and Upholstery Cleaning!